How long can soy sauce keep? Unopened soy sauce can be kept for at least a year and does not spoil overnight. An opened soy sauce still has an average shelf life of three months.
Practicing good hygiene and food safety techniques will help prevent foodborne illness. Of course, there are certain health risks associated with spoiled food. So always remember to practice food safety and enjoy your food before it expires!
What Soy Sauces are There?
Traditional or industrial production is significantly different. There are also gluten-free, sweet, or reduced-salt soy sauces. However, the storage does not differ. Depending on whether the soy sauce was made traditionally or industrially, the shelf life differs.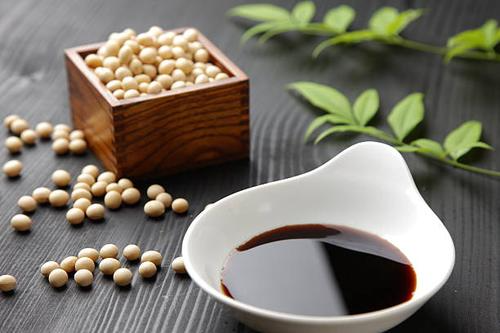 Traditionally produced soy sauces do not contain any shelf life additives and therefore do not last that long.
An industrially produced soy sauce usually has a longer shelf life but has different quality characteristics.
Note: A soy sauce often lasts for several years (unopened). There are also a variety of different soy sauces that have different shelf lives.
Which Soy Sauce Keeps Fresh for a Long Time?
It should be noted that the composition also affects the shelf life. The higher the salt content, the longer the soy sauce will last. Finally, salt has a preservative property. Soy sauces are available in dark and light.
The dark Chinese sauce is spicier and has a higher salt content. On the other hand, the light soy sauce tastes particularly mild and somewhat sweet. Both sauces have a relatively long shelf life. Due to the slightly higher salt content of the dark soy sauce, the shelf life can be a little longer.
Best Nespresso Capsules: Best & Highest Rated!
How Do You Know Soy Sauce is Bad and Rotten?
Soy sauce changes color and flavor but is not harmful to eat. Soy sauce becomes darker and stronger in taste and aroma over time as changes occur due to the oxidation process. The superior taste is produced when the bottle is first opened. If a shape develops, the sauce must be discarded.
How to Store Soy Sauce to Extend its Shelf Life?
The best way to store soy sauce is in the original airtight container in a cool, dark place like the pantry. It is also best to have a constant temperature outside of the oven or dishwasher, which changes the temperature of food stored nearby and constantly rises and falls.
Once opened, the soy sauce can be stored in the pantry with the lid tightly closed. However, for longer shelf life, soy sauce should be kept in the refrigerator at all times. The quality degrades faster if it is not refrigerated. So it depends on how often you use the soy sauce to determine where you want to store it. Small glass containers with spouts (as shown) are not airtight and should only be used for daily service.
There are big differences in the way soy sauces are processed and this can affect their shelf life. Naturally fermented and fermented Japanese soya sauce and tamari sauce "taste good" earlier than chemically treated soy sauces.
Shoyu and tamari sauces are stable for months after their expiration date if stored in a dark place at a constant temperature and for at least a month or more after opening. The benefits of storing food properly include healthier diets, lower food costs, and protecting the environment by reducing waste.
Best Juicer for Greens – Ultimate Guide & Reviews
Other Methods of Extending the Shelf Life of a Soy Sauce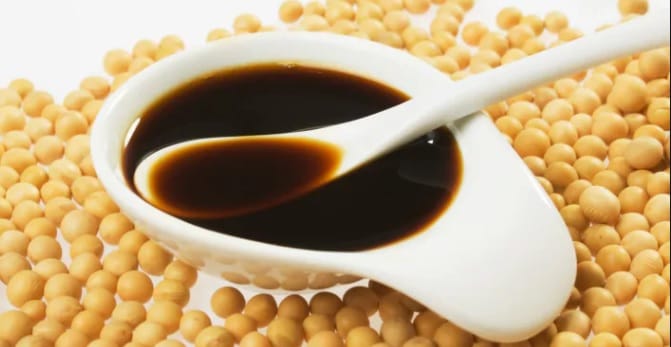 You cannot actively extend the shelf life. However, you can take simple steps not to significantly reduce the shelf life. Therefore, always make sure that you have a place protected from the sun.
Opened soy sauces ideally belong in the refrigerator. If you have already prepared soy sauce in small bowls on the table, you should use it up quickly. Soy sauce should therefore be well protected from environmental influences.
It is also important that you clean the vessel head regularly and keep it free from residues. No sauce residues should be left behind. Otherwise, not only is the shelf life shortened, but mold spores can also form.
Related Post: Best Indoor Grills Review
When Should I Store Soy Sauce in Refrigeration?
Once the soy sauce has opened, you should keep the sauce cool. The refrigerator is ideal. The lid should always be closed. Even at room temperature, a soy sauce doesn't go bad that quickly, but it quickly loses its aroma.
How Do I Recognize a Fresh Soy Sauce?
A soy sauce is rich in color and smells fresh and aromatic. The consistency is relatively fluid and even. In addition, the vessel head is neither stuck nor unusable. After all, a fresh soy sauce also needs an intact container!
A fresh soy sauce has so far not been exposed to strong sunlight or even stored in a bowl for several days. Given appropriate storage, a full aroma, and perfect consistency, it can be assumed that the soy sauce is absolutely fresh. In addition, the best-before date provides further information that you can use as a guide.
How Do You Recognize a Bad Soy Sauce?
A bad soy sauce can usually be seen visually. If the sauce has developed a strange film layer, it is already spoiled! Likewise, of course, if mold spores have formed in the container. Another sign that the soy sauce is no longer completely fresh is an unpleasant odor. However, since soy sauces have a fragrant, strong aroma, a bad odor is not always obvious.
Post To Read: Best Ninja Blender
What are the Ingredients in a Soy Sauce?
Soy sauces are particularly salty! Depending on the product, such a sauce can contain from 8-9% up to 14% salt. In addition, soy sauce contains many amino acids and antioxidants. The sugar content, on the other hand, is relatively low. Soy sauces are also fat-free and low in calories.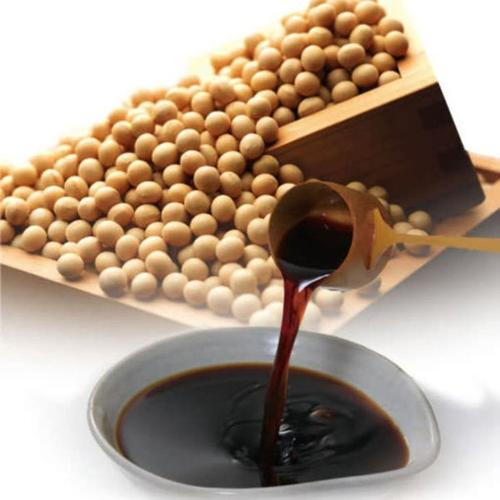 Shelf life of Powder Soy Sauce
In addition to the delicious soy sauces, there are, for example, dry products such as soy sauce as powder. These are also suitable for storage for several months. However, it is a prerequisite that the storage location is protected from moisture and heat.
Best Melting Chocolate in 2022 | Review & FAQs
Does soy sauce go bad if not refrigerated?
Soy sauce does not need to be refrigerated even after opening. Keeping it in the fridge will keep its flavor for longer, but that's about it.
Is soy sauce gluten-free?
Traditional soy sauce contains gluten because wheat is one of the main ingredients in soy sauce. Many brands offer gluten-free soy sauce, which tastes very similar to the traditional sauce. So if you are allergic to gluten, be sure to check the bottle before you buy. As an alternative to soy sauce, you can also opt for tamari sauce, which is usually gluten-free (see label)